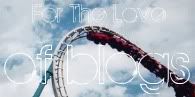 Oh my, you're not going to believe this!
The Blogger's Club
is giving away a $250 Target Gift Card...AND it's a low entry giveaway that ends TOMORROW! Seriously...I am not even kidding you. I would not kid about a low-entry, $250 Target gift card giveaway that ends tomorrow. Go
HERE
to enter. Oh, I hope one of us wins this! Go! Go! Go!
By the way, this is a great place to meet other bloggers and possibly get your blog featured, even if you're not interested in winning a $250 Target gift card. Yeah, right...who wouldn't be interested in that? :)
Good luck to everyone!
Blessings,
Steph