Yesterday we went on an outing with our students to what might have been the most beautiful place I've been to in China. The super fun part is that someone forgot to tell us that the outing was a four mile hike in the mountains! First time parents on all day outing = two of everything we could ever imagine needing plus stroller. Did I mention it was a FOUR MILE hike? Uphill?
Despite the obvious difficulties we encountered, it was an amazing trip! We had a lot of fun, took lots of great pics, and dined on
pickled chicken feet
. Well, okay, we didn't do that last one, but the students sure did! I thought I'd share just a few of the pics with you--hope you enjoy the Chinglish sign :) Chinglish is a combo of Chinese and English that can be found on t-shirts and signs all over China. Seriously one of my favorite things ever!
Sign at the beginning of the hike...very relevant to what we were about to do, wouldn't you say? (If you can't see it, it says, " Don't use your phone while it's raining")
Pretty sure this wouldn't be legal in America. Wet slippery boards that you run across without any type of handles = lawsuit waiting to happen. :)
The Shark (aka- my lady) enjoys a packaged hot dog kindly donated by one of the students. Hey, at least it wasn't a pickled chicken foot :)
Exhausted from the hike, we pass out on the side of the trail! Still 3 hours left to go!
In the end, good times (and cookies!) were had by all!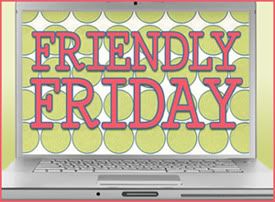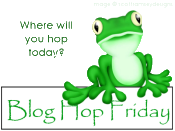 Hi! Welcome to my "Friday Hopping" post! I am currently in China with my husband and baby girl, though we are heading back to the US in mid-June to start remodeling the house we bought from 1889! Yep...that says 1889...no typo :)
Probably two of the most visited areas of my blog are the
Twitter Party Calendar
and the
Low Entry Lowdown
(low entry giveaways from around the blogosphere). If you get a chance, I hope you'll look around and see what they are all about! Thanks for visiting and let me know if you're a new follower so I can visit your site and follow you back!
Blessings and Happy Friday,
Stephanie